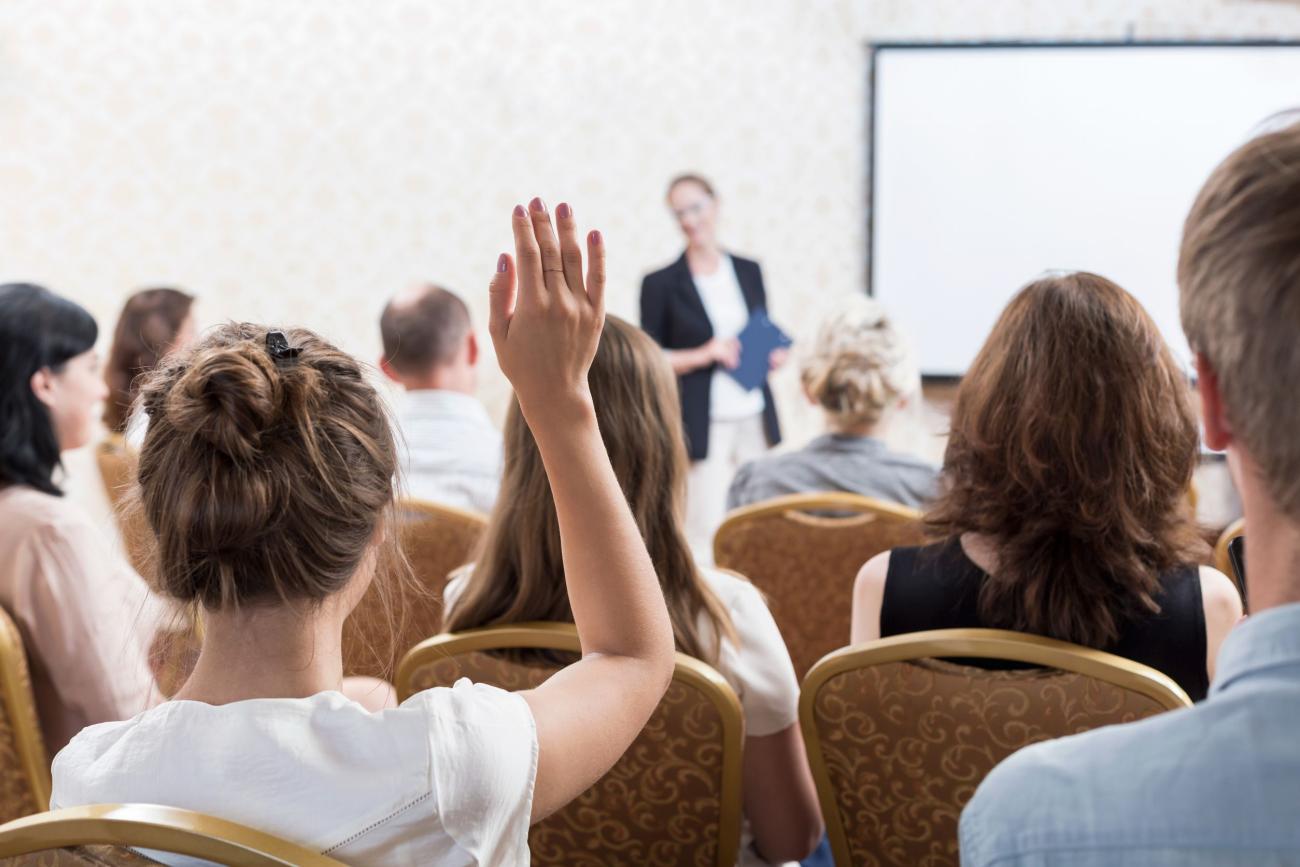 Center for American Civics
Supporting and Advancing American Political Thought and Civic Education
The Center for American Civics is a non-partisan outreach center under the School of Civic and Economic Thought and Leadership that exists to support and strengthen the knowledge of American civics and the skills of civil discourse among K-12 students.
The Center for American Civics (CAC) is working towards this mission in three main fields:
Teacher Professional Development
The CAC hosts teachers for professional development workshops at ASU, and offers onsite workshops as well, where teachers can learn content from the faculty of ASU's School of Civic and Economic Thought and Leadership through lectures, and receive training in pedagogical strategies that research has shown to be effective in building civic knowledge and civic skills, centering on analysis of primary sources and inquiry based dialogue as the main means of learning. The CAC has two master teachers with almost four decades of combined classroom experience on staff who design and provide this training.
High-Quality Civic Education Resources
The CAC has developed the Civic Literacy Curriculum, a rich library of primary source-based lessons in American history and civics, aligned to the content of the U.S. Citizenship test that many states require students to pass as a graduation requirement. The full Civic Literacy Curriculum is supplemented with a brief study guide version of the content, as well as a smartphone application called CivEd. All of this is provided freely to teachers and students through the CAC website and smartphone app stores.
Connecting the Civilian and Military Communities
The CAC operates the Veterans Inspiring Patriotism (VIP) program, through which a network of American military veterans are available to visit schools in their local area to provide lessons or presentations on a variety of topics, including American civics and constitutionalism, American history, the American military, and what life is like in the armed services.
Sign-up for our Newsletter Check out our Events SCETL's CivEd Projects
"The School is an academic unit centered on ASU students and the Center is focused on community and K-12 outreach on an outward basis."
-Associate Director, Adam Seagrave
From undergraduate conferences and symposia to scholarly meetings and lecture series, we sponsor experiences that illuminate American political principles and inspire thoughtful civic engagement.
We support scholarship in American political thought through our sponsorship of research journals and special projects, and through our support of visiting and affiliated scholars.
We actively partner with other academic centers and units, both within ASU and at distinguished institutions across the country.
Program Spotlight
 Civic Leadership Institute
The Civic Leadership Institution (CLI) is a FREE summer program for high school students to learn about civic education while participating in a college atmosphere.
There will be no fee to attend, and students who complete the program will be given a certificate of completion at a later date. There is also an incentivized research opportunity for students and paid opportunities for local teachers.
CLI has concluded for 2023, but visit this website later in the winter for information on summer 2024!
Sign Up for the CAC Newsletter