2023 Civic Leadership Institute- The First Amendment
When: June 5-8, 2023
Camp runs from 8 am-4 pm.
Where: Arizona State University Tempe Campus
The Civic Leadership Institute is an in-person, 3.5-day program for high school students interested in gaining a deeper understanding of the Constitution and American political leaders through an on-campus experience at Arizona State University.
This year, the Center for Political Thought and Leadership (CPTL) will offer a day camp setting for the Civic Leadership Institute (CLI) participants. While on-site, rising high school sophomores, juniors, and seniors will be introduced to the college experiences of studying with distinguished scholars.
The CLI will include a guided curriculum covering the central theme for a group of participants throughout one week. This program comprises professor-led classroom lectures and discussion groups facilitated by teacher mentors. The program will be held in one-week sessions over two weeks to make this exciting opportunity available to students throughout Arizona and beyond.
There will be no fee to attend, and students who complete the program will be given a certificate of completion at the end of the program.
Travel stipends of $1000 are available to families traveling over 50 miles to help offset travel costs.
Eligibility + Application Information
The Civic Leadership Institute is intended for mature high school students interested in American civics, government, and history and a strong academic potential to thrive in a challenging environment replicating a college experience. Eligible applicants will be rising high school sophomores, juniors, or seniors, with a minimum of 2.75 GPAs (Seniors graduating in May 2023 are ineligible to apply). Applicants will be selected based on academic achievement, drawn from these materials, and including the following criteria:
Academic achievement evidenced by cumulative GPA.
Preparation and success in relevant coursework (e.g., American History or Government) - minimum grade of B in all high school history or government classes taken to date.
Statewide representation (geographic diversity) is also a consideration in student selection.
If the current situation prevents you from obtaining any required application materials or information, please provide a supplementary statement by email, and your application will receive equal consideration.
Students who successfully participate in class, discussion, and extracurricular sessions will receive a Civic Leadership Certificate from The School of Civic and Economic Thought and Leadership at ASU. After you are fully registered, you will be sent the readings, instructions, and schedules.
All applications are due by April 3; participants will be notified before April 15.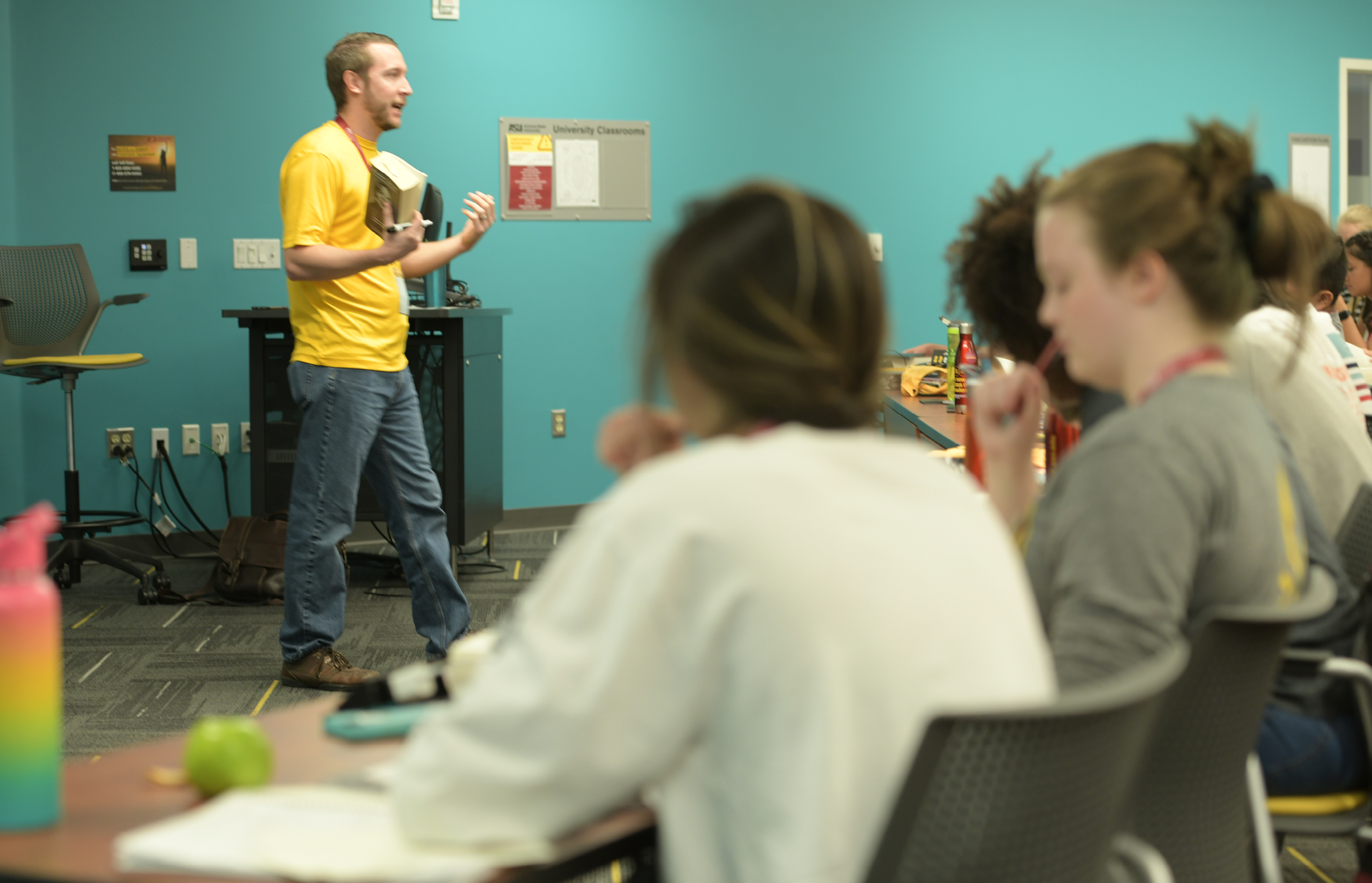 "This institute gives (the students) the opportunity to get a head start on having knowledge about their constitutional rights and liberties, as well as the fundamental principles that have defined American debates and aspirations."
- Zack German, an assistant professor at the School of Civic and Economic Thought and Leadership
Important Information
Statewide representation (geographic diversity) is also a consideration in student selection.
Incomplete applications will not be considered.
Decisions from the selection committee are final.
The program is completely free for all participants.
"We need to make sure all of our students are educated about civics so we can make informed decisions on voting and things like that,"
-Sowmya V., a student at Desert Mountain High School.